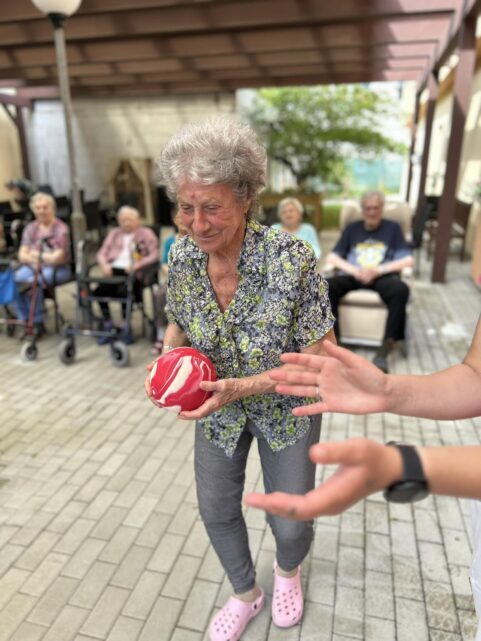 A week full of fun at Alzheimer Home Jihlava
This week we had a lot of fun at ALZHEIMER HOME Jihlava. Together with the clients we created a private cinema in the facility, clients received tickets, the wonderful movie The Bodyguard was screened and there was also popcorn. Some even cried at the movie.
We also prepared entertainment for the clients with karaoke performances by our activation workers and then the clients joined in. We sang well-known Czech songs together and laughed a lot.
Another activity of this week was the intergenerational connection of our clients with children from the Ježeček children's group, with whom we organized a bowling tournament, jumped a shot and enjoyed the time spent together.