ALZHEIMER HOME Průhonice
ALZHEIMER HOME
ALZHEIMER HOME is a unique project of linking cutting-edge health and social services in the care of patients with Alzheimer's disease and other types of dementia. Homes across the country are for clients who need the help of another person 24 hours a day, 365 days a year. The mission of ALZHEIMER HOME is to provide comprehensive and individualized residential social services. The professional staff supports the clients' self-sufficiency and active lifestyle, respects their individual habits and preserves their rights and human dignity.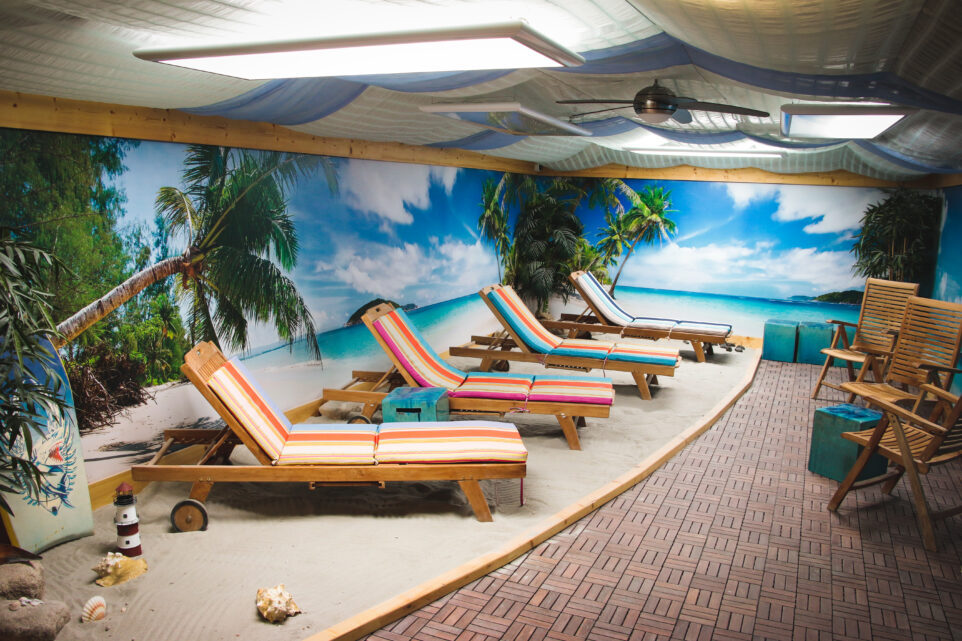 ALZHEIMER HOME Průhonice
ALZHEIMER HOME Průhonice is located 16 km southeast of the centre of Prague in the Prague-West district in the Central Bohemian Region. The modern centre can be found in a residential area near the national cultural monument and UNESCO site - Průhonice Park. The facility includes a large garden with zen elements. The overall space offers many opportunities for therapeutic activities, such as a barefoot experience walkway, herb beds and birdhouses. A pair of peacocks walk around the garden, which the clients love to watch. Clients also make use of the spacious lounge connected to the conservatory, the large cosy library and the phototherapy beach with its warm sand. There is also a studio for hairdressing and pedicure services, a gym connected to the physiotherapy facilities, a kitchen with a baking oven, a reminiscence room and a wellness area with a hydro-massage bath.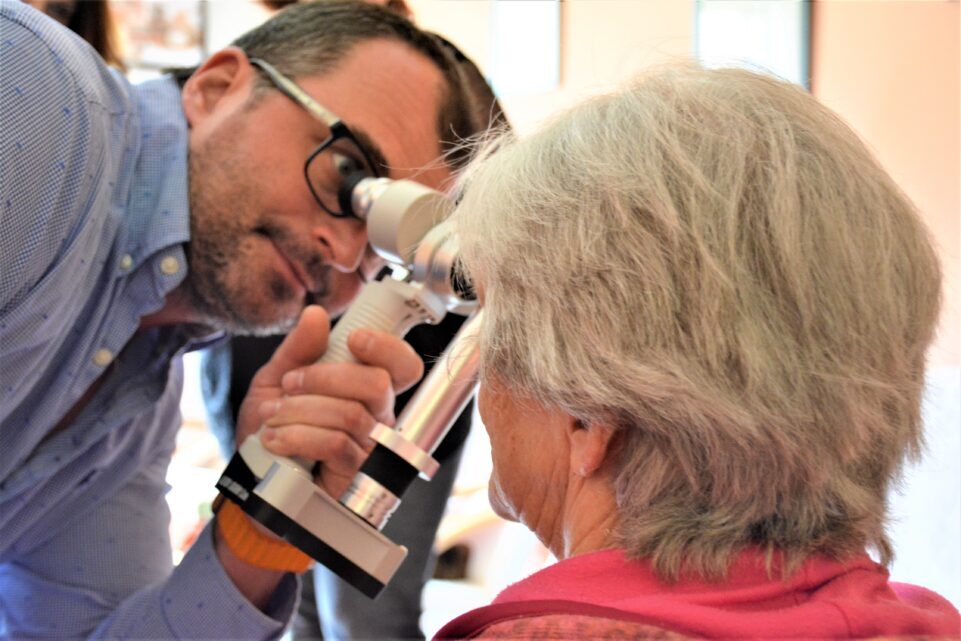 Healthcare
Our clients are provided with quality health services covering basic specialties that help to optimally diagnose and treat all common health problems and prevent them. There is a well-equipped medical department. Wherever possible and practical, clients are thus provided with examinations and outpatient treatment directly at the facility. Our collaborators are top specialists in general practice, psychiatry or other fields. We have a sophisticated system of medical visits and regular preventive checks of the mental and physical condition of our clients. Thanks to this, we are able to catch any change in health status and immediately adjust the medical, nursing and dietary regimen.
ALZHEIMER HOME is part of the Penta Hospitals group. Penta Hospitals operates a network of hospitals and specialist outpatient clinics in the Czech Republic and it is our natural intention to offer our clients and families better and more comprehensive healthcare services in the future with this unique combination. It is for this reason that Ambulance Penta s.r.o. (from the Penta Hospitals group) is gradually becoming a new healthcare provider in our facilities in the field of general general practice and in selected areas of specialised outpatient care.
An integral part of our ALZHEIMER HOME Průhonice facility is the office of a general practitioner.
MUDr. Barbora Rážová
Office hours:
Wednesday: afternoon
Thursday: afternoon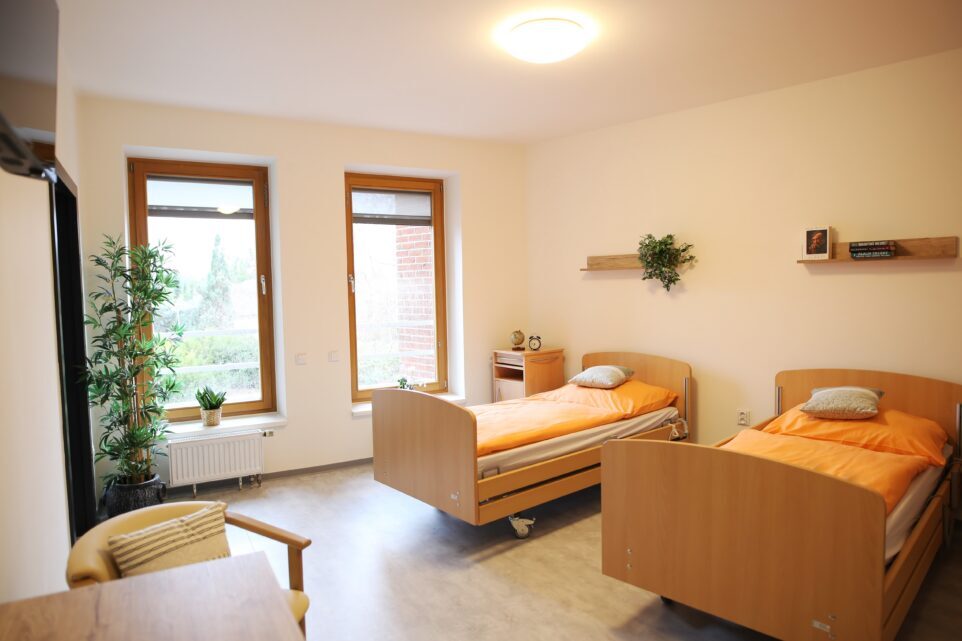 Complete equipment of all rooms
Our clients are accommodated in a pleasant home-like environment in single, double and triple rooms with sanitary facilities. All rooms are fully equipped. The standard is a TV in the room, electrically adjustable bed with mattress, bedside table with pull-out table, table with chairs for sitting and a spacious wardrobe. However, we also offer the possibility of custom furnishing with various pictures, wall clocks, etc. to make the client's acclimatization more pleasant and to make everyone feel at home. For meals we use the spacious dining room on the ground floor and the more intimate club rooms on the wards. The whole area is fully wheelchair accessible.
The capacity of our facility ALZHEIMER HOME Pruhonice is 158 beds.
Activation activities and therapies
Being active is important at any age. We engage our clients daily in a range of activities that are tailored to each individual. Knowing our clients' habits, interests and personal needs helps us to tailor a mix of activities to make their day enjoyable and enjoyable. Our trained staff use a variety of methods and ways of approaching and communicating with the client using basal stimulation and elements of validation.
The cornerstones of the activation activities are reminiscence therapy, memory training, music therapy, dance therapy or canister therapy. Specially equipped rooms for rehabilitation, relaxation and fitness exercises, therapeutic cooking and baking, an art studio and ceramic workshops are also used for activation. In addition, our clients regularly visit the phototherapy beach, which, among other things, positively affects mood and helps with insomnia.
We do not close ourselves off from the world - quite the contrary: hiking, picnics in nature, visits to cultural events, exhibitions and museums are very popular here. Our own bus is a great advantage.
We are proud holders of the Intergenerational Certificate. The children participate with the clients in the activities organized in and outside the centre. They also entertain us with their games in the playground, which is tastefully integrated into our large garden. Their presence has a positive effect on the psyche of the clients, the children's immediacy evokes interest and a smile on their faces.
ALZHEIMER HOME Průhonice
Virtual tour
ALZHEIMER HOME Průhonice
How to become a client
ALZHEIMER HOME Průhonice
Na Michovkách I 707, 252 43 Průhonice
Phone: +420 737 810 315
ALZHEIMER HOME Průhonice
Newsletter
ALZHEIMER HOME Průhonice
Contact
ALZHEIMER HOME Průhonice
Contacts - nurses' station
ALZHEIMER HOME Průhonice
Where to find us