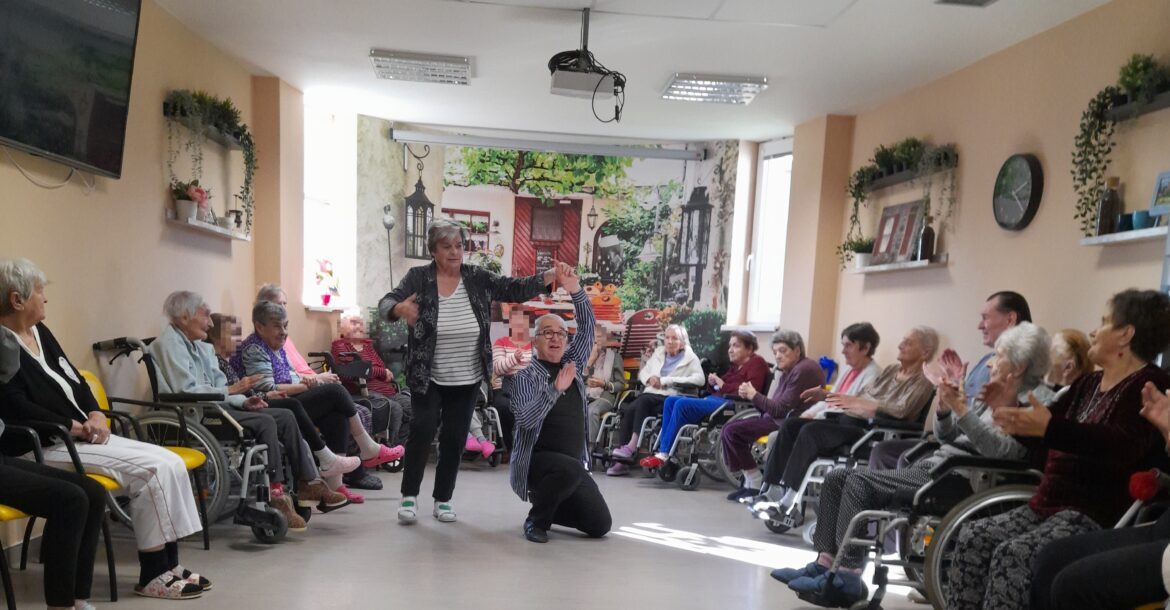 On the dance floor with Mr Veleta
Therapy with Petr Veleta, former dance master of the National Theatre, choreographer and dance therapist, is one of the most popular and highly sought after activities. All of our clients at ALZHEIMER HOME Modřany move to the rhythm during the dance class with joy and a smile on their face, regardless of their physical limitations. Some of them remember the dancing lessons of their youth, others dare to dance. For all of them it is a joy and pleasure and they cannot wait for the next visit of Mr. Veleta.
Thank you very much!