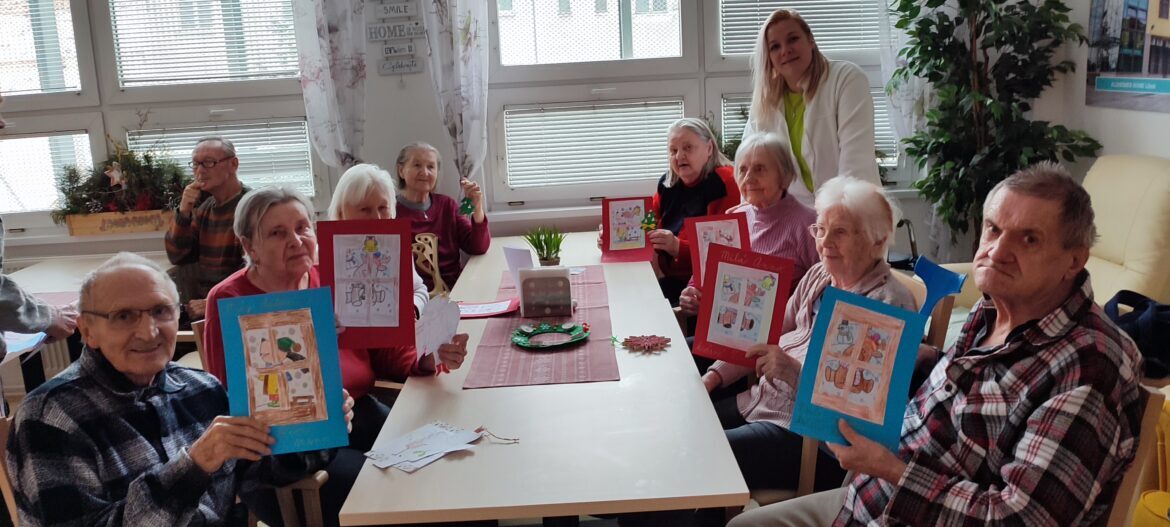 St. Nicholas gift
Of course, also to us in ALZHEIMER HOME Písek on 5.12. headed a visit from heaven and hell. Everyone listened to the little "sin" from St. Nicholas, but everyone got a gift, even the biggest sinners who had to redeem themselves with a poem or a song😊....
Preparations for Christmas are in full swing...baking, decorating, listening to carols and songs and enjoying the pre-Christmas mood.
What makes our clients the happiest are the gifts and cards from children and kind people who think of the clients of all homes and send small gifts and cards on these Christmas days. Our clients were happy to receive cards from children from the kindergarten in Mladá Boleslav, from children from the T.G. Masaryk Primary School in Písek and from Mrs. Vendula. Thank you very much for sharing in the joy of our clients.