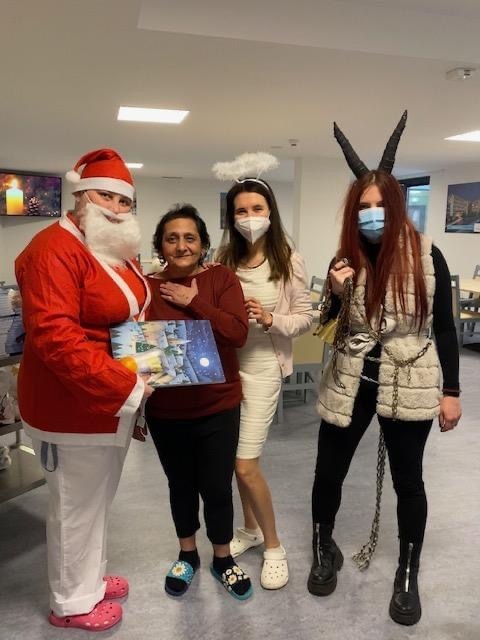 St. Nicholas Day
ALZHEIMER HOME Jasmine visited Nicholas
with the devil
and an angel
the seventh floor, where our AH Jasmine management is located. We would like to inform you that after this visit the seventh floor remained empty and our management is warming in the heat of hell.
However, it was much better with our clients, because the devil did not take any of them to hell, and so they all received a sweet gift for their exemplary behaviour.
The devils told carols such as "Nicholas has lost his cloak" and those who did not remember the carol sang excerpts from folk song lyrics.