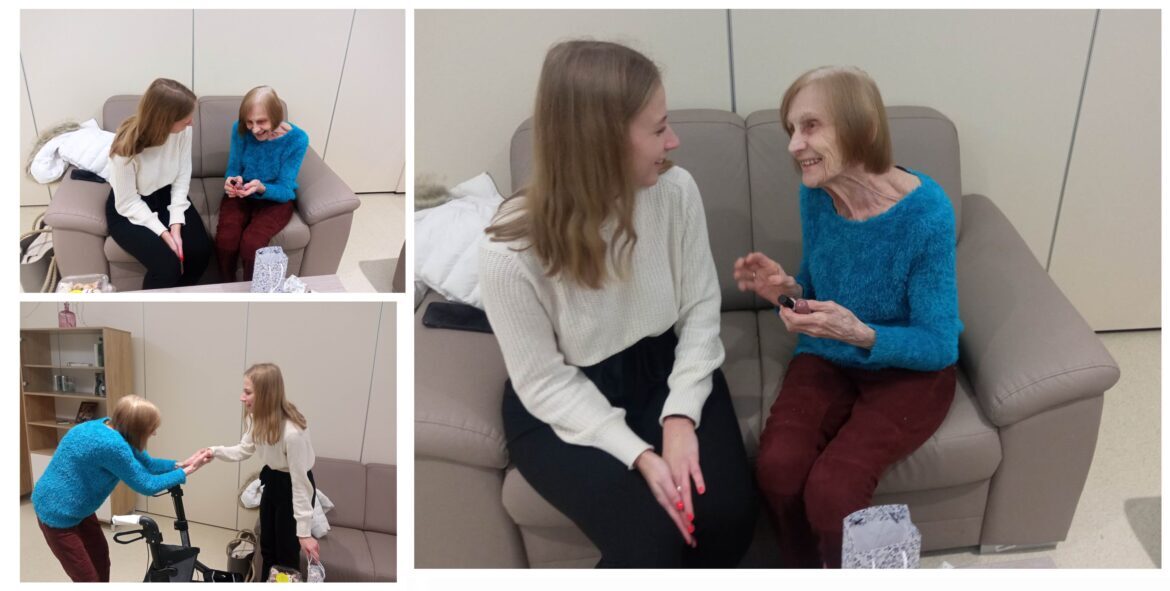 Jesus' Grandchildren II.
The Christmas spirit has already been on the rampage in our facility and during your visits you can notice new decorations in the form of Christmas trees, fairy tale pictures, decorated branches and other beauties referring to the magical season that soon awaits us
The magical atmosphere is also enriched by Santa's grandchildren who visit our facility and give us gifts and experiences.
Thanks to Mrs. Zuzana Matulová, who delighted our two Maruškas with her presence and beautiful reading speech, and thanks also to Miss Kristýna Čáslavová, who brought a lot of colourful nail polishes for Mrs. Jaroslava, which she shared with the other ladies and made the afternoon a beautifying afternoon for women.