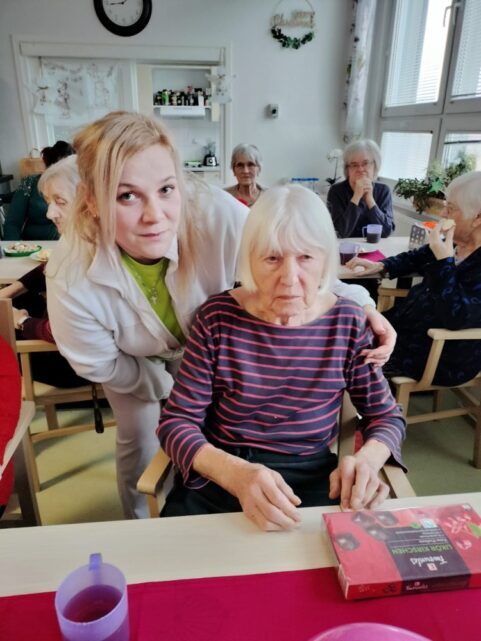 Christmas and New Year's Eve
How did we enjoy Christmas and New Year's Eve at ALZHEIMER HOME Písek?
Great, of course. On Christmas Eve we gathered together at the lit tree. We sang carols together, munched on candy and waited for the arrival of Santa Claus. Clients were happy to open presents and share their excitement with others.
We combined the New Year's Eve celebration with a birthday party. A popular band played for us to dance and listen to the rich feast.
Have a wonderful end to 2022. We wish you all the best for the New Year.