ALZHEIMER HOME Zábřeh
ALZHEIMER HOME
ALZHEIMER HOME is a unique project of linking cutting-edge health and social services in the care of patients with Alzheimer's disease and other types of dementia. Homes across the country are for clients who need the help of another person 24 hours a day, 365 days a year. The mission of ALZHEIMER HOME is to provide comprehensive and individualized residential social services. The professional staff supports the clients' self-sufficiency and active lifestyle, respects their individual habits and preserves their rights and human dignity.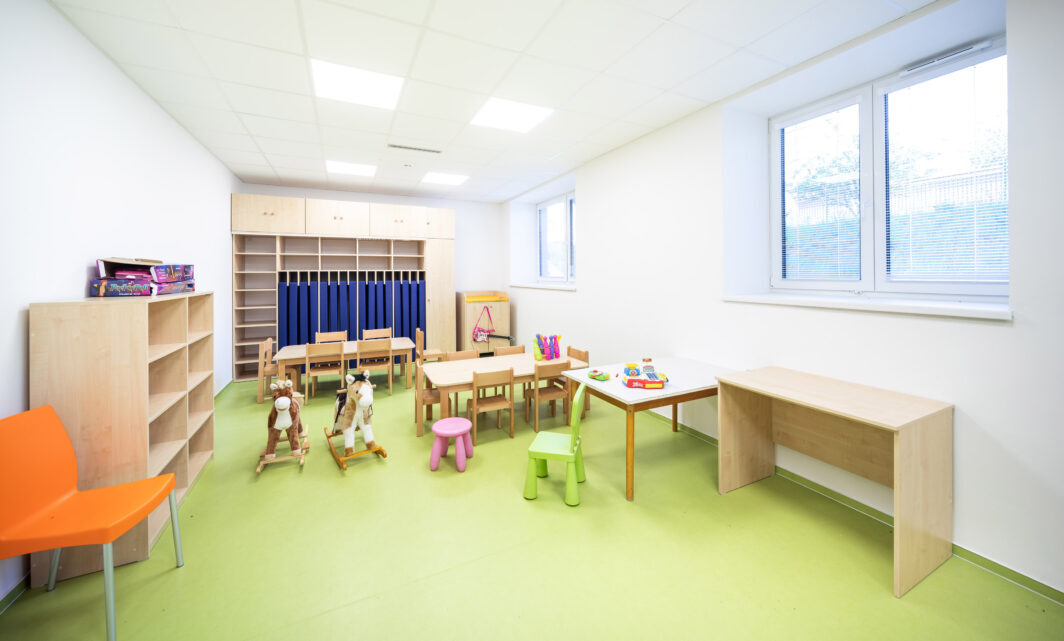 ALZHEIMER HOME Zábřeh
ALZHEIMER HOME Zábřeh is located in a quiet part of the town with a beautiful view of the surroundings (on sunny days also the highest mountain of the Jeseníky Mountains, Praděd). We are a modern facility that meets the demanding requirements for care and at the same time provides clients with a quiet and comfortable living. The facility also includes a children's group called Myška.
The centre has a large garden with a gazebo and benches, used for walks and leisure activities. A lavender café offers a pleasant atmosphere. The facility also includes a chapel, where services are held regularly and which is accessible outside of designated times for both clients and visitors. A hairdresser and chiropodist are also available at the center.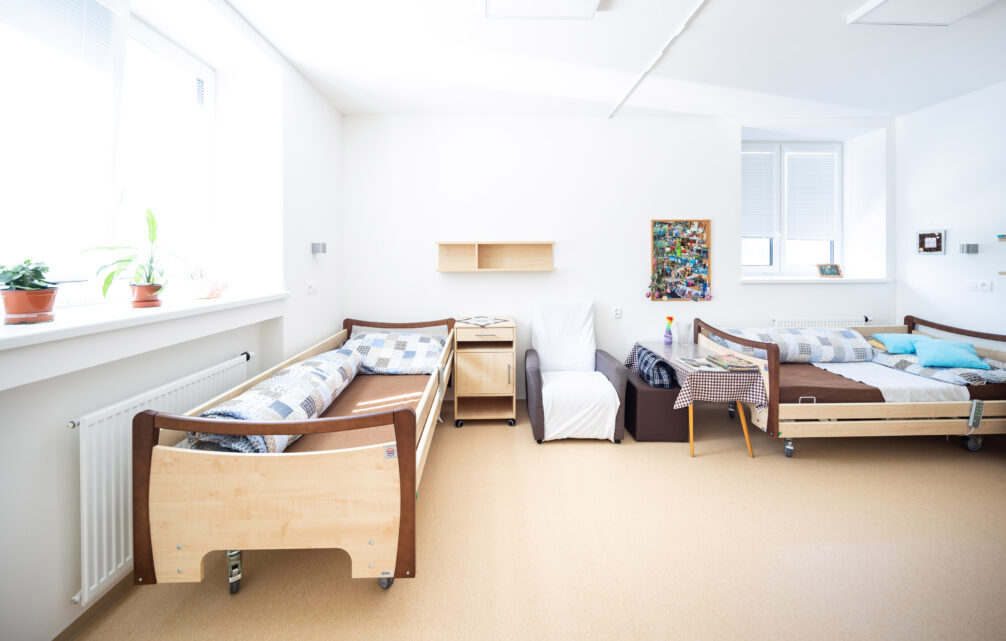 Complete equipment of all rooms
Our clients are accommodated in a pleasant home environment in double rooms with private bathroom. All rooms are fully equipped, yet we offer the possibility of their own retrofitting. The whole area is fully wheelchair accessible.
The capacity of our facility ALZHEIMER HOME Zábřeh is 162 beds.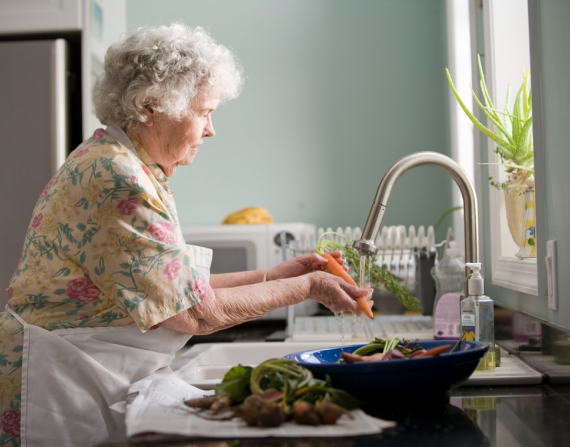 Activation activities
Being active is important at any age. We engage our clients daily in a range of activities that are tailored to each individual. Knowing our clients' habits, interests and personal needs helps us to tailor a mix of activities to make their day enjoyable and enjoyable. Our trained staff use a variety of methods and ways of approaching and communicating with the client using basal stimulation and elements of validation.
The cornerstones of the activation activities are reminiscence therapy, memory training and music therapy. Specially equipped rooms for rehabilitation, fine and gross motor exercises, therapeutic cooking and baking, and a ceramic workshop are used for activation. In the garden area we also do gardening therapy and zootherapy.
We don't close ourselves off from the world - quite the opposite: we go on trips, organize events for our clients' families and friends.
ALZHEIMER HOME Zábřeh
References
Dear Director, on behalf of my family, I would like to express my gratitude to you for the exemplary and loving care that our mother, who found her home in your facility for the last three and a half years of her life, had the opportunity to experience. We sincerely thank the caregivers, the activation workers, the medical staff and the support staff. We appreciate immensely your kind and heartfelt approach. Thank you for allowing us to spend our last moments of saying goodbye with our mother in her room. On behalf of the family K.H. (August 2022)

Kristina Hrozova

Thank you! Thank you to everyone who takes care of my grandfather Jaromír in ALZHEIMER HOME Zábřeh. I am extremely grateful for their helpfulness. He deserves the best. We love him very much. OCTOBER 2022

J.L.

Dear Mrs. Valcik. Thank you from the bottom of our hearts for your incredible help, effort, patience, sincerity, but above all empathy and participation.

M.W.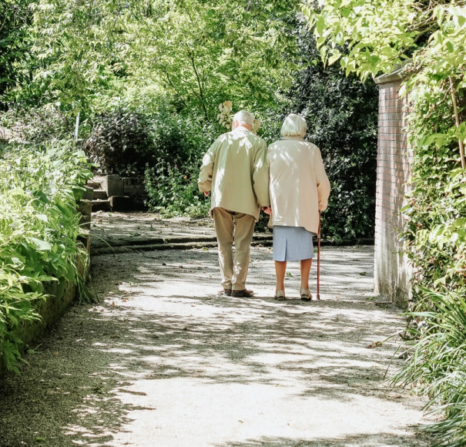 ALZHEIMER HOME Zábřeh
How to become a client
ALZHEIMER HOME Zábřeh
Smetanova 196/52 789 01 Zábřeh
+420 724 383 772
ALZHEIMER HOME Zábřeh
Documents
Important documents to download.
ALZHEIMER HOME Zábřeh
Contact
ALZHEIMER HOME Zábřeh
Contacts - nurses' station
ALZHEIMER HOME Zábřeh
Where to find us