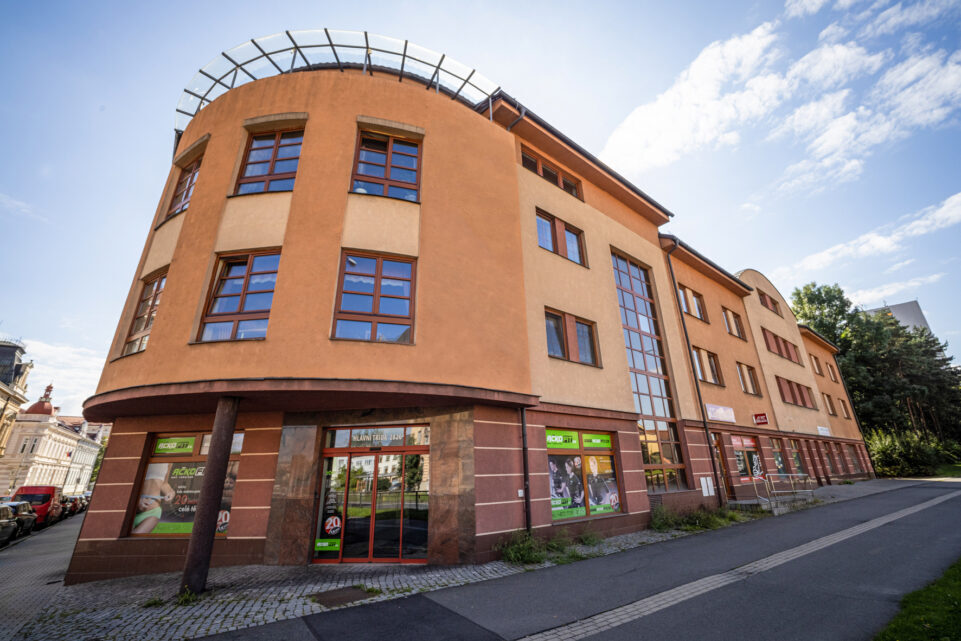 ALZHEIMER HOME Frýdek-Místek
ABOUT ALZHEIMER HOME
ALZHEIMER HOME is a unique project of linking cutting-edge health and social services in the care of patients with Alzheimer's disease and other types of dementia. Homes across the country are for clients who need the help of another person 24 hours a day, 365 days a year. The mission of ALZHEIMER HOME is to provide comprehensive and individualized residential social services. The professional staff supports the clients' self-sufficiency and active lifestyle, respects their individual habits and preserves their rights and human dignity.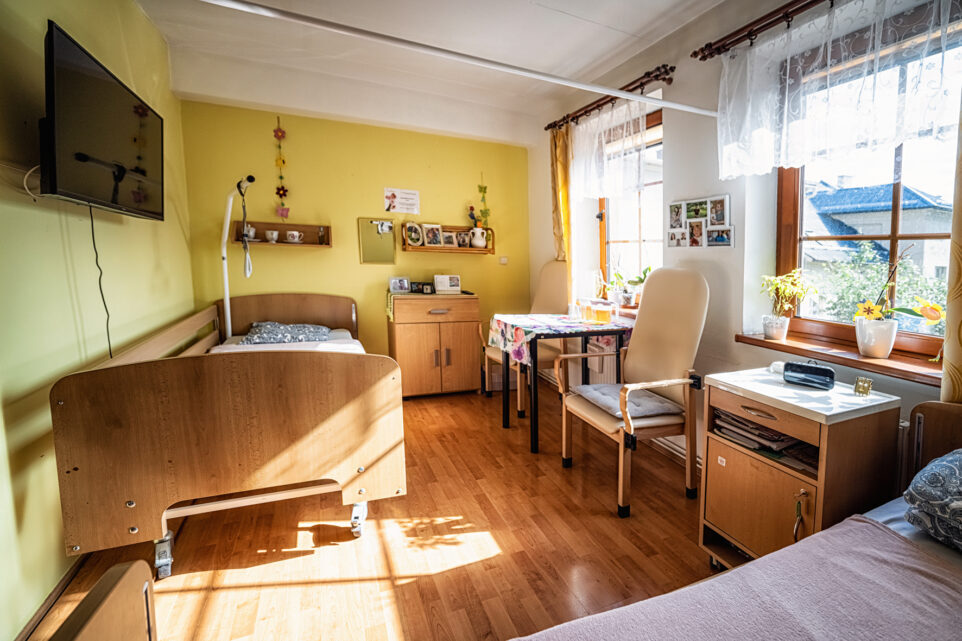 ALZHEIMER HOME Frýdek-Místek
Complete equipment of all rooms
Our clients are accommodated in a pleasant home environment. All rooms are fully equipped, yet we offer the possibility of their own retrofitting.
The capacity of our facility ALZHEIMER HOME Frýdek-Místek is 57 beds.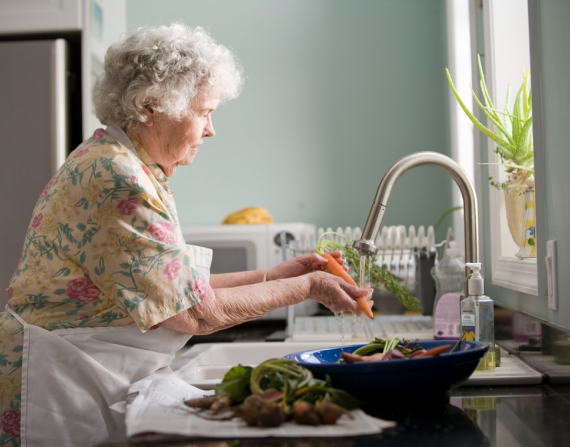 ALZHEIMER HOME Frýdek-Místek
Activation activities
Being active is important at any age. We engage our clients daily in a range of activities that are tailored to each individual. Knowing our clients' habits, interests and personal needs helps us to tailor a mix of activities to make their day enjoyable and enjoyable. Trained staff use a variety of methods and approaches and communication in their work.
In the home we work with clients in the form of individual activities or group activities according to their wishes and needs.
We provide users with activation activities, which include fine motor exercises, motor concentration exercises and self care training. Art activities include painting, cutting, gluing and various materials for creating products and gifts. There is also an emphasis on verbal support and motivation, or just sharing time together by talking, reading or listening to music.
In the home we also pay attention to the spiritual needs of the users. We cooperate with ADRA. Volunteers of this organization work with users individually or in the form of group activities. These activities include cultural and singing performances.
Trips, talks, exhibitions and various social events are organised throughout the year.
Our staff is trained in the concept of Basal Stimulation, which supports perception, communication, motor skills and is an essential part of quality care.
ALZHEIMER HOME Frýdek-Místek
How to become a client
ALZHEIMER HOME Frýdek-Místek
Hlavní třída 2326, 738 01, Frýdek Místek
Tel: +420 724 393 130
ALZHEIMER HOME Frýdek-Místek
Documents
Important documents to download.
ALZHEIMER HOME Frýdek-Místek
Contact
ALZHEIMER HOME Frýdek-Místek
Contacts - nurses' station
ALZHEIMER HOME Frýdek-Místek
Where to find us