ALZHEIMER HOME Česká Lípa
ALZHEIMER HOME
ALZHEIMER HOME is a unique project of linking cutting-edge health and social services in the care of patients with Alzheimer's disease and other types of dementia. Homes across the country are for clients who need the help of another person 24 hours a day, 365 days a year. The mission of ALZHEIMER HOME is to provide comprehensive and individualized residential social services. The professional staff supports the clients' self-sufficiency and active lifestyle, respects their individual habits and preserves their rights and human dignity.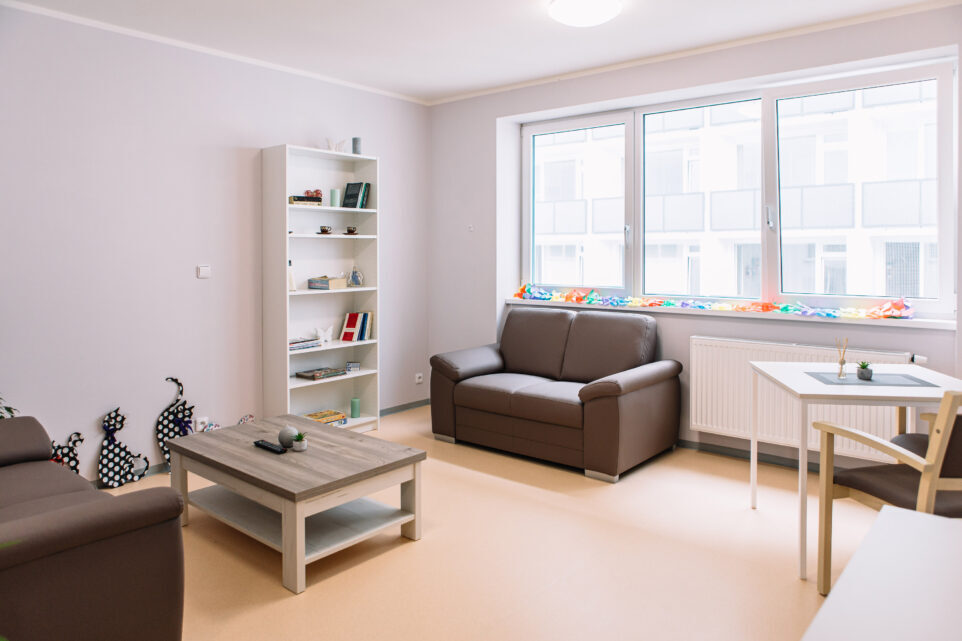 ALZHEIMER HOME Česká Lípa
Our clients are accommodated in a pleasant home environment in double rooms with private bathroom. All rooms are fully equipped, yet we offer the possibility of their own retrofitting. The whole area is fully wheelchair accessible.
The capacity of our facility ALZHEIMER HOME Česká Lípa is 132 beds.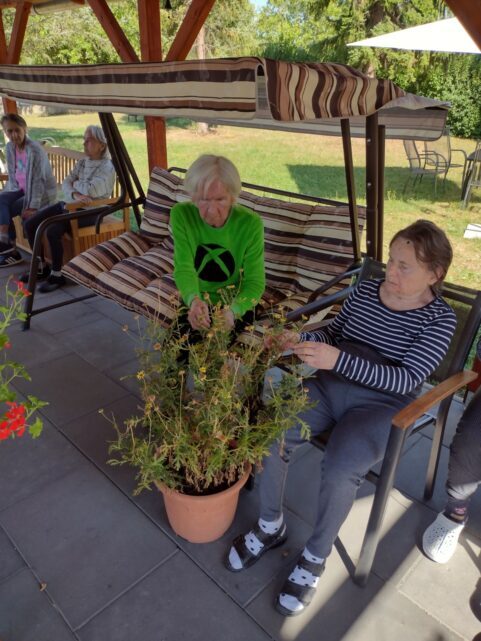 Location and surroundings
ALZHEIMER HOME Česká Lípa is located in a quiet part of town with very good accessibility. The recently opened premises have been designed in full compliance with the needs of people with dementia, with plenty of space to meet and at the same time with corners for peace and privacy. The centre includes a garden with mature trees, used for leisure activities as well as for walks or sitting.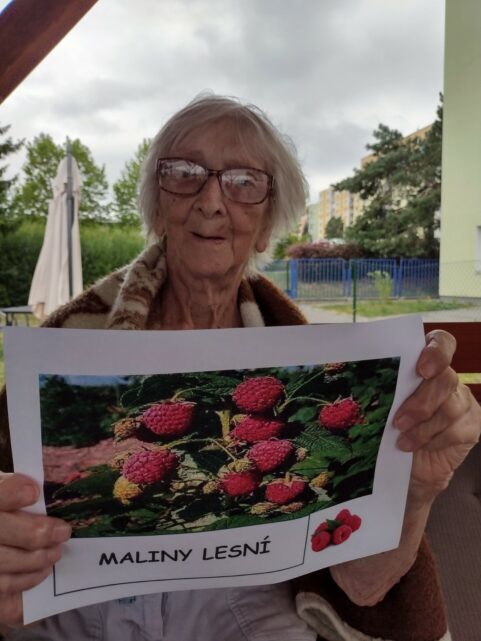 Activation activities
Being active is important at any age. We engage our clients daily in a range of activities that are tailored to each individual. Knowing their habits, interests and personal needs helps us to tailor a mix of activities to make their day enjoyable and enjoyable. Trained staff use a variety of methods and ways of approaching and communicating with clients using basal stimulation and elements of validation.
The cornerstones of the activation activities are reminiscence therapy, memory training and music therapy. Specially equipped rooms for rehabilitation, fine and gross motor exercises, aromatherapy and therapeutic cooking and baking are also used for activation.
We don't close ourselves off from the world - quite the opposite: we go on trips and exhibitions, we enjoy walks around the area.
ALZHEIMER HOME Česká Lípa
Virtual tour
ALZHEIMER HOME Česká Lípa
References
Dear Director, thank you and the entire staff for the exemplary care, understanding and humanity with which you carry out such a demanding job. Thanks to your help, my husband was able to spend the last days of his life in a dignified environment, surrounded by kindness and consideration. Your work is a mission that you carry out regardless of your own person. Thank you again. Sincerely.

MUDr. Ludmila Truhlářová

MUDr. Ludmila Truhlářová

Hello, thank you for taking perfect care of my mother Terezia in a beautiful environment, who could live her life in peace in your care. Thank you Jaroslava Bažantová

Jaroslava Bažantová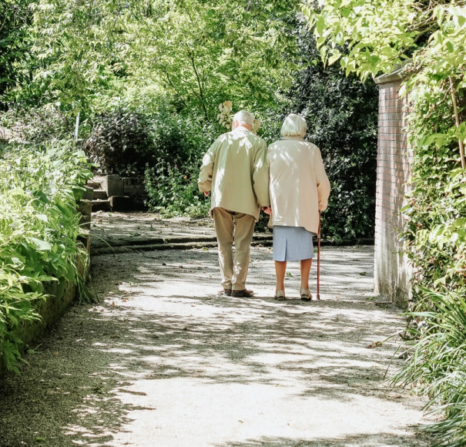 ALZHEIMER HOME Česká Lípa
How to become a client
ALZHEIMER HOME Česká Lípa
U Nemocnice 2696, 470 06 Česká Lípa
+420 737 810 315
ALZHEIMER HOME Česká Lípa
Documents
Important documents to download.
ALZHEIMER HOME Česká Lípa
Contact
ALZHEIMER HOME Česká Lípa
Contacts - nurses' station
ALZHEIMER HOME Česká Lípa
Where to find us