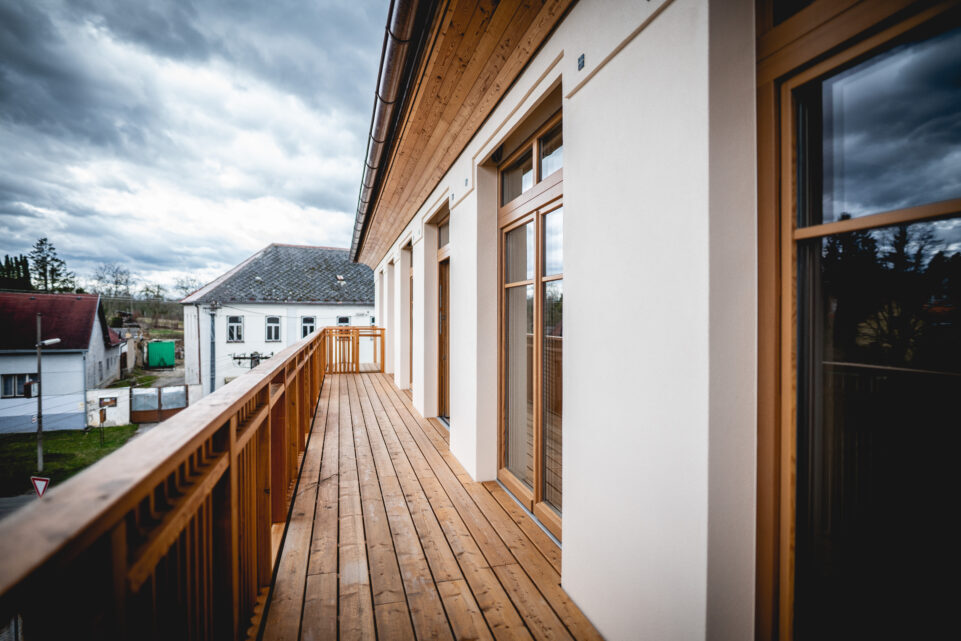 ALZHEIMER HOME Sluštice
ABOUT ALZHEIMER HOME
ALZHEIMER HOME is a unique project of linking cutting-edge health and social services in the care of patients with Alzheimer's disease and other types of dementia. Homes across the country are for clients who need the help of another person 24 hours a day, 365 days a year. The mission of ALZHEIMER HOME is to provide comprehensive and individualized residential social services. The professional staff supports the clients' self-sufficiency and active lifestyle, respects their individual habits and preserves their rights and human dignity.
ALZHEIMER HOME Sluštice
ALZHEIMER HOME Sluštice is located in the heart of the village of Sluštice in the Central Bohemian Region, just beyond the eastern border of the capital city. Slušluška. The family-type facility is set in a beautiful, quiet and clean environment. The building of the original school, famous from Jiří Menzel's film "The Feast of Snowdrops", has been sensitively reconstructed under the guidance of the leading designer Vít Polák in the style of feng shui using natural materials. Clients have at their disposal a spacious lounge with a dining room, a library and an activity room. The complex includes an enclosed courtyard for outdoor relaxation.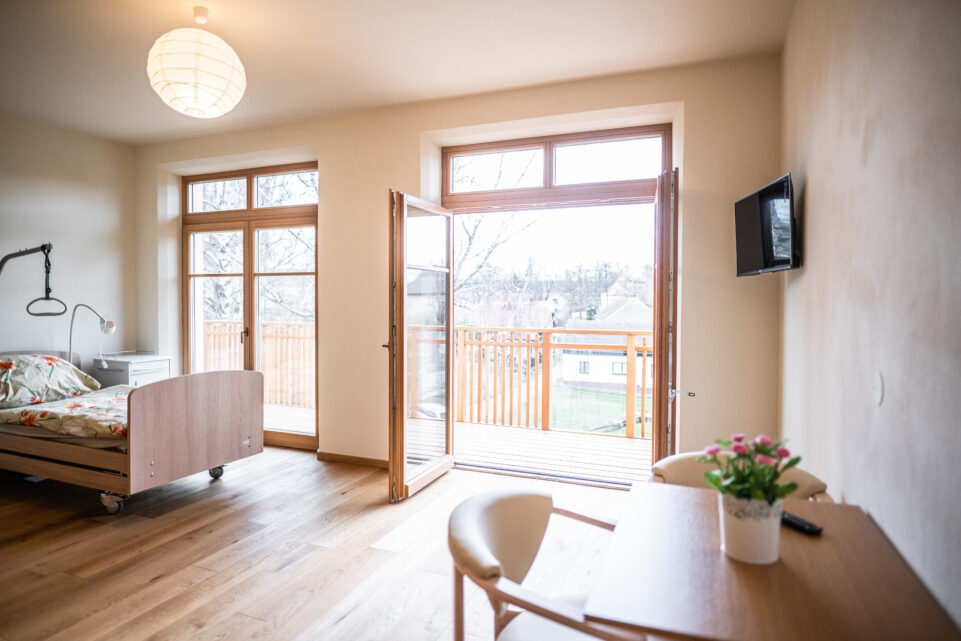 Complete equipment of all rooms
Our clients are accommodated in a pleasant home environment in single and double rooms with private bathroom. All rooms are fully equipped, yet we offer the possibility of their own retrofitting. The whole area is fully wheelchair accessible.
The capacity of our facility ALZHEIMER HOME Sluštice is 48 beds.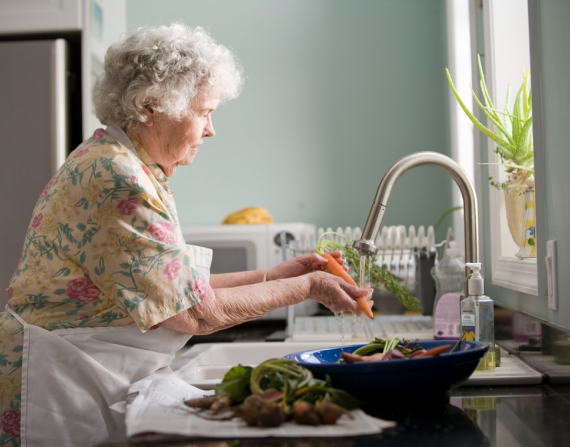 Activation activities
Being active is important at any age. We engage our clients daily in a range of activities that are tailored to each individual. Knowing our clients' habits, interests and personal needs helps us to tailor a mix of activities to make their day enjoyable and enjoyable.
The cornerstones of the activation activities are reminiscence therapy, memory training and music therapy.
ALZHEIMER HOME Sluštice
Video
ALZHEIMER HOME Sluštice
How to become a client
ALZHEIMER HOME Sluštice
Sluštice 53, 250 84 Sluštice
+420 604 366 496
ALZHEIMER HOME Sluštice
Documents
Important documents to download.
ALZHEIMER HOME Sluštice
Contact
ALZHEIMER HOME Sluštice
Contacts - nurses' station
ALZHEIMER HOME Sluštice
Where to find us