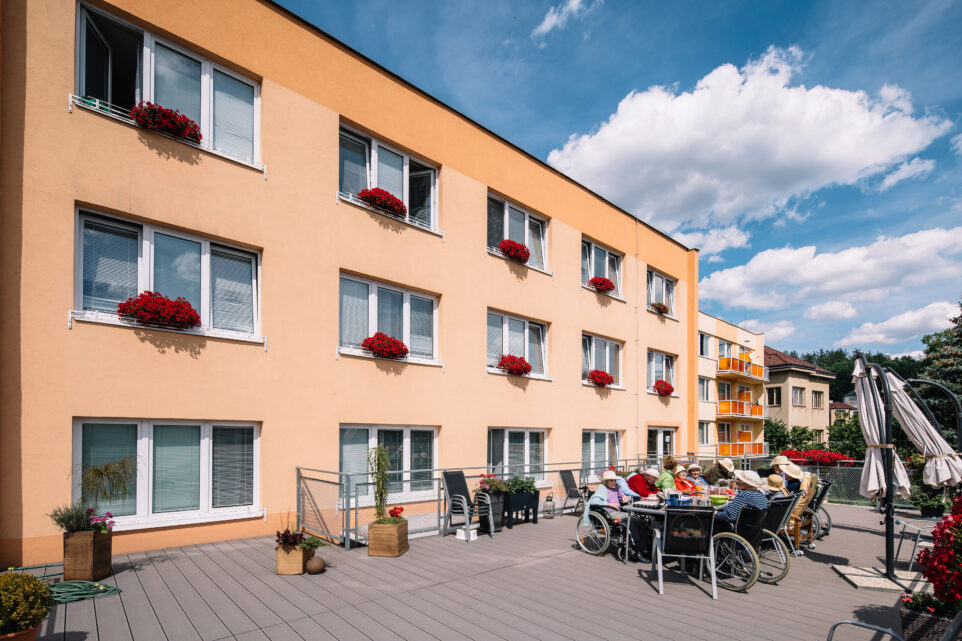 ALZHEIMER HOME Písek Prácheň
ALZHEIMER HOME
ALZHEIMER HOME is a unique project of linking cutting-edge health and social services in the care of patients with Alzheimer's disease and other types of dementia. Homes across the country are for clients who need the help of another person 24 hours a day, 365 days a year. The mission of ALZHEIMER HOME is to provide comprehensive and individualized residential social services. The professional staff supports the clients' self-sufficiency and active lifestyle, respects their individual habits and preserves their rights and human dignity.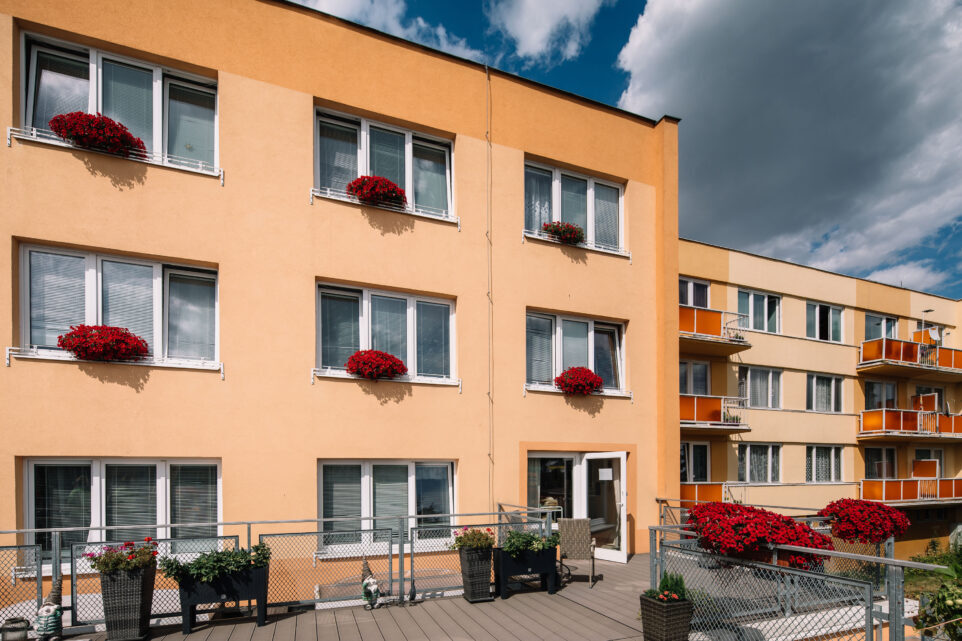 ALZHEIMER HOME Písek Prácheň
ALZHEIMER HOME Prácheň in Písek is located in the city center. The facility provides a social service focusing on the care of people with disabilities from the age of 19, with a capacity of 62 beds. It includes an outdoor garden with seating and two terraces: the smaller one is used by clients for exercise and rest - the shade of the parasols and the view of the surroundings provide ideal conditions for relaxation. The second, much larger terrace offers plenty of space for therapeutic activities.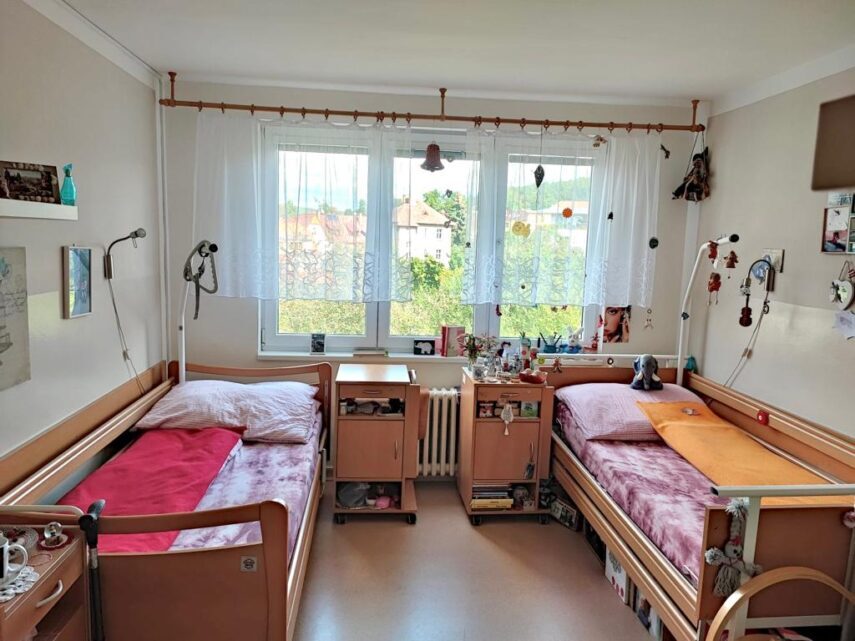 Complete equipment of all rooms
Our clients are accommodated in a pleasant home-like environment in double to triple rooms with private bathroom. All rooms are fully equipped, however we offer the possibility of their own retrofitting. The whole area is fully wheelchair accessible.
We have been operating in the Písek region since 1996. During our existence we have managed to gain a reputation as a quality and professional caregiver, even for people with apalic syndrome or other severe medical or combined disabilities.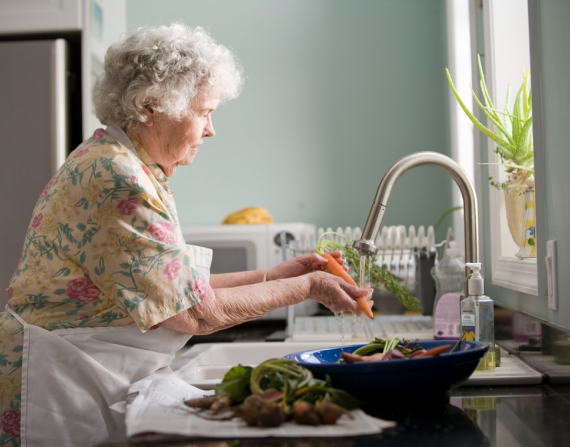 Activation activities
Being active is important at any age. We engage our clients daily in a range of activities that are tailored to each individual. Knowing our clients' habits, interests and personal needs helps us to tailor a mix of activities to make their day enjoyable and enjoyable. Our trained staff use a variety of methods and ways of approaching and communicating with the client using basal stimulation and elements of validation.
The cornerstones of the activation activities are reminiscence therapy, memory training and music therapy. Specially equipped rooms for therapeutic
Gymnastics, fine and gross motor exercises, occupational therapy, aromatherapy and therapeutic cooking and baking.
We don't close ourselves off from the world either - quite the opposite: we visit exhibitions, cinema, masses, a pastry shop and a ceramics workshop. We organize trips and cultural events. We have accordionists and other musicians, dance performances, regular church services, and visits from children from the kindergarten.
ALZHEIMER HOME Písek Prácheň
How to become a client
ALZHEIMER HOME Písek Prácheň
17. listopadu 2444/24, 397 01 Písek
+420  773 377 015
ALZHEIMER HOME Písek Prácheň
Documents
Important documents to download.
ALZHEIMER HOME Písek Prácheň
Contacts (working hours 7.00 - 15.30)
ALZHEIMER HOME Písek Prácheň
Contacts - nurses' station
ALZHEIMER HOME Písek Prácheň
Where to find us