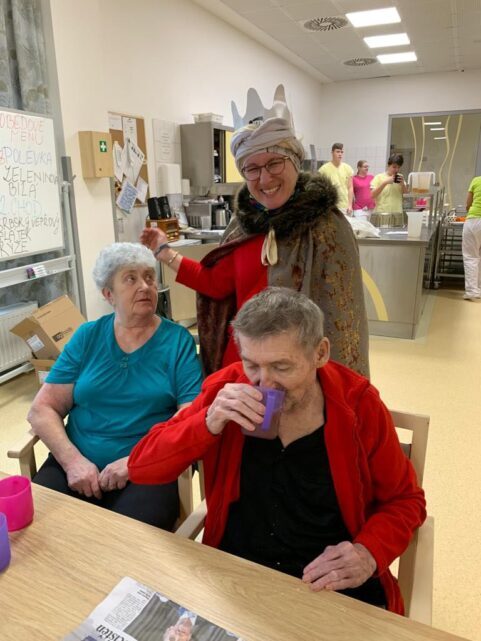 Three Kings
We three kings are coming to you, we wish you happiness and health.
Happiness, health, long years, we have come to you from afar.
Far is our way, to Bethlehem our mind.
What are you, a black man, standing in the back, sticking your chin out at us.
And I'm getting out in black and I'm bringing in the new year.
And we too are stepping out and bringing you the new year.