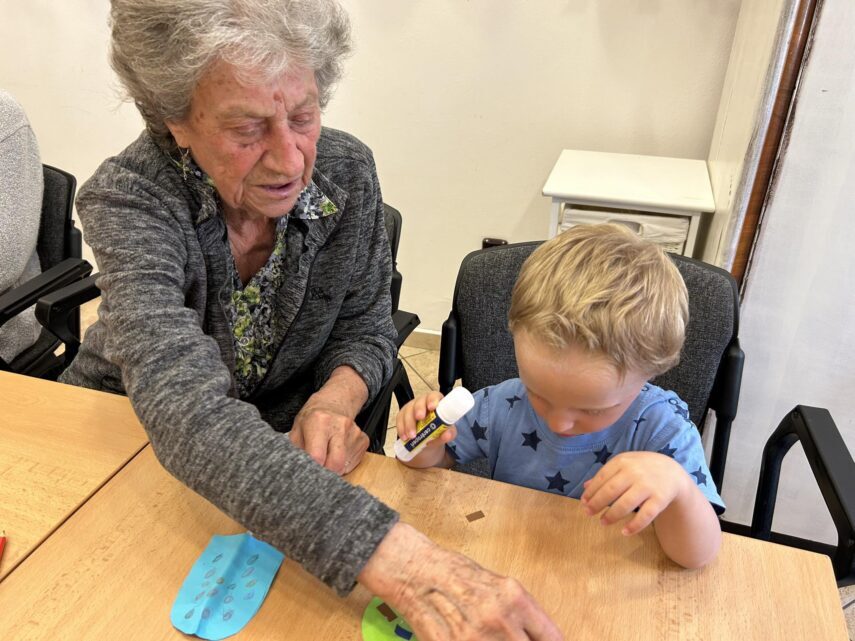 Regular intergenerational connections and canister therapy
Today we had a very colourful day in ALZHEIMER HOME Jihlava.
First, we were visited by children from the Ježeček children's group and together we made paper popsicles. Today, a therapy dog Bixi came to cuddle with us. We ended the afternoon with our favourite walk. We all enjoyed today very much.