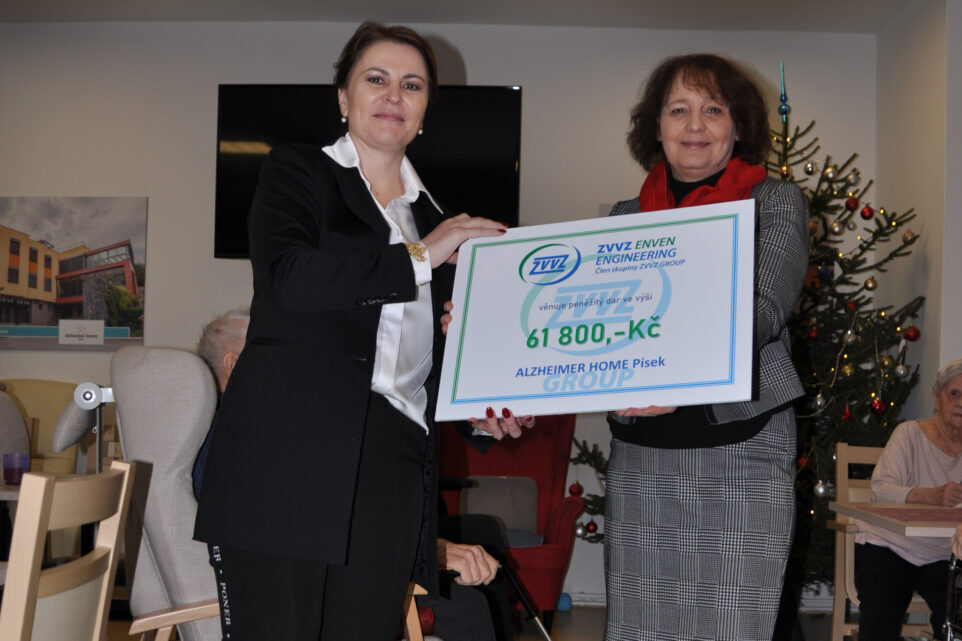 Financial donation from ZVVZ GROUP - thank you
Nice surprise visit in our ALZHEIMER HOME Písek
During the Christmas period, the management of the ZVVZ GROUP company visited us at ALZHEIMER HOME Písek and presented us with a donation for the purchase of medical equipment and packages for clients.
We really appreciate the fact that we were selected for the "Charity Christmas project ZVVZ helps" and had the opportunity to meet personally with the management of ZVVZ GROUP - Ing. Bohumila Chrappa, Chairman of the Board and ZVVZ GROUP, a.s. and Executive Director of ZVVZ-Enven Engineering, a.s.., Ing. Veronika Kofroňová - HR Director and Ing. Jiří Alexa from Sales-Implementation.
Sympathy was mutual, Ing. "We personally had the opportunity to get to know the staff and clients of the home and to learn something about the operation of the facility and the quality of the care provided, which is often very demanding. We were able to assess the friendly approach of the staff to the clients and see the cosy furnishings of the whole facility and individual rooms. We are glad that we chose ALZHEMER HOME - Vladislavova".
Thank you very much for your cooperation and we look forward to seeing you again.