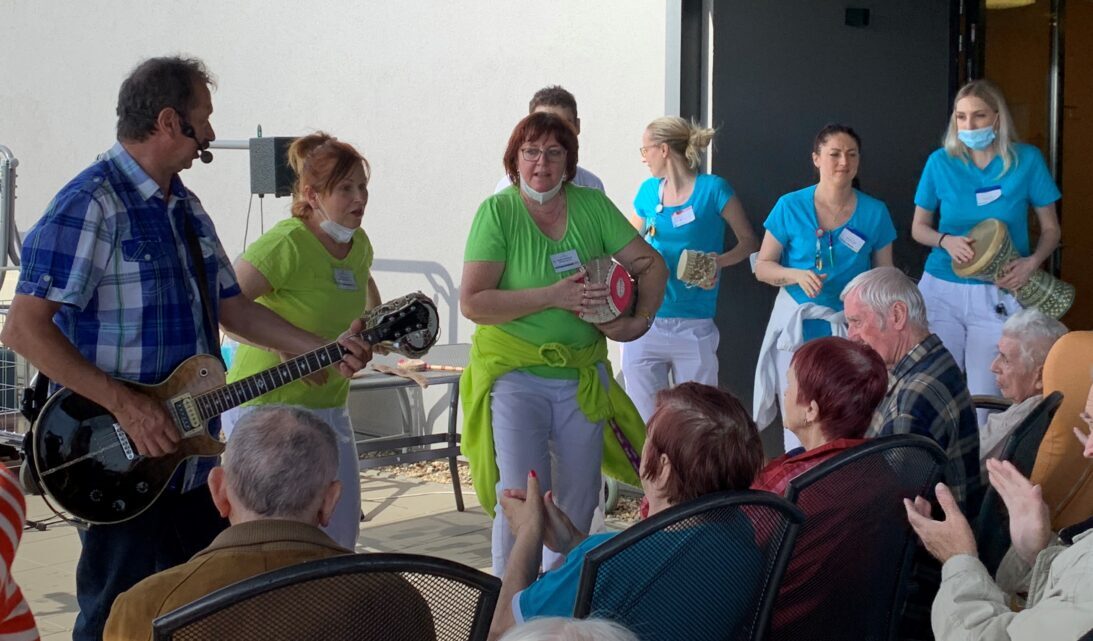 ALZHEIMER HOME Still life
ABOUT ALZHEIMER HOME
ALZHEIMER HOME is a unique project of linking cutting-edge health and social services in the care of patients with Alzheimer's disease and other types of dementia. Homes across the country are for clients who need the help of another person 24 hours a day, 365 days a year. The mission of ALZHEIMER HOME is to provide comprehensive and individualized residential social services. The professional staff supports the clients' self-sufficiency and active lifestyle, respects their individual habits and preserves their rights and human dignity.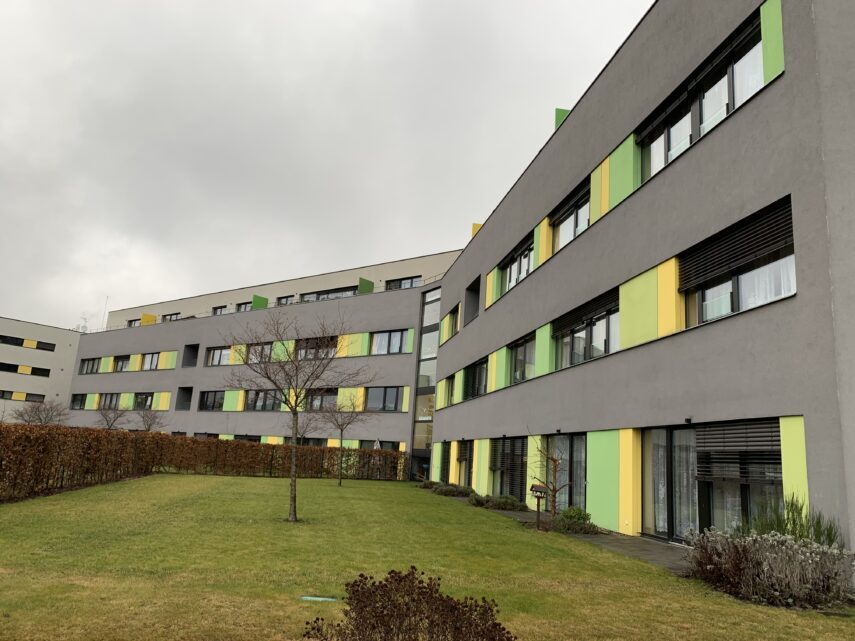 ALZHEIMER HOME STILL LIFE
ALZHEIMER HOME Zátiší is part of the modern REZIDENCE Zátiší complex, which simultaneously provides residential housing for the elderly and a range of quality services for its residents and visitors. The complex includes a general practitioner's office, outpatient specialists, a dental centre, a physiotherapy unit, a café with a restaurant, a children's play area, a library, a large atrium and an 8,000 m² private park.
Complete equipment of all rooms
Our clients are accommodated in a pleasant home environment in single, double and triple rooms of various categories with private bathroom. All rooms are fully equipped, yet we offer the possibility of their own retrofitting. There are spacious lounge and therapy rooms with a dining room. The facility includes an enclosed park for outdoor walks and relaxation. The whole area is fully wheelchair accessible.
The capacity of our facility ALZHEIMER HOME Zátiší is 155 beds. An integral part of the centre is also the RESTAURANT CAFE, where we offer quiet seating and delicious, affordable specialties and desserts.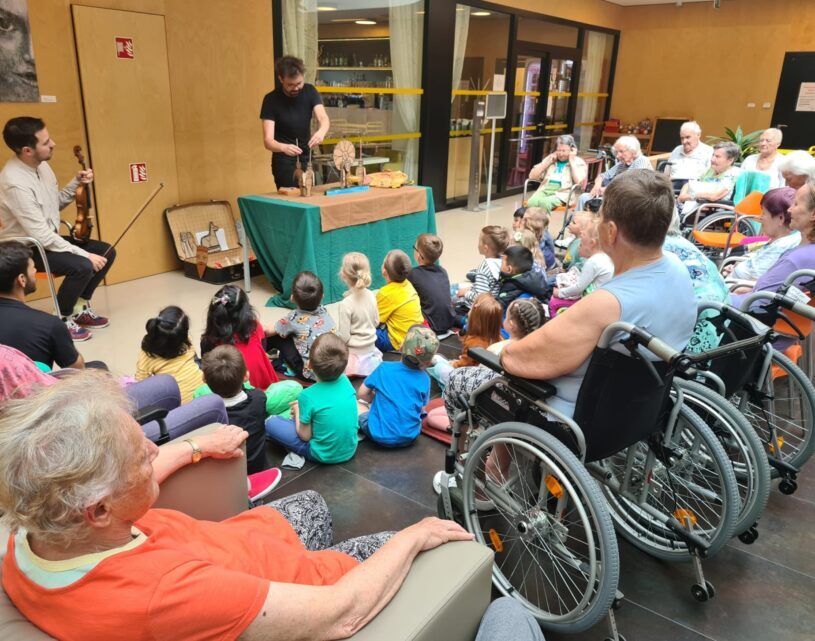 Activation activities
Being active is important at any age. We engage our clients daily in a range of activities that are tailored to each individual. Knowing our clients' habits, interests and personal needs helps us to tailor a mix of activities to make their day enjoyable and enjoyable.
The cornerstones of the activation activities are reminiscence therapy, memory training and music therapy. Specially equipped rooms are also used for activation.
We are also often visited by children, for example from a nearby kindergarten. They always prepare an interesting program for our clients.
We also have a bus available, so we can go on a trip outside of Prague, which we always enjoy very much.
ALZHEIMER HOME Still life
References
Hello, I would like to thank you for the attitude and care you give to the sick, especially to my dad who found a home here for 2,5 years a real home today he went to heaven and I think with all respect, thank you again for a dignified departure that would not have been in my power. Thank YOU. Zátiší Kunratice - the care and love there is really not lacking, friendly staff, contact with family in short everything. It is not an easy job, even in terms of psyche. He was always spoiled like a baby, thank you again. June 2022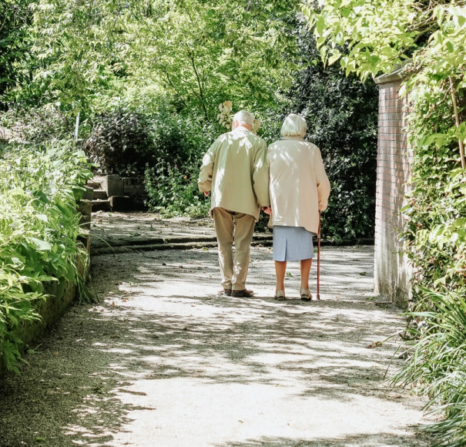 ALZHEIMER HOME Still life
How to become a client
ALZHEIMER HOME Still life
Urešova 1757, 148 00 Prague 4 - Kunratice
+420 722 961 444
ALZHEIMER HOME Still life
Documents
Important documents to download.
ALZHEIMER HOME Still life
Contact
ALZHEIMER HOME Still life
Contacts - nurses' station
ALZHEIMER HOME Still life
Where to find us