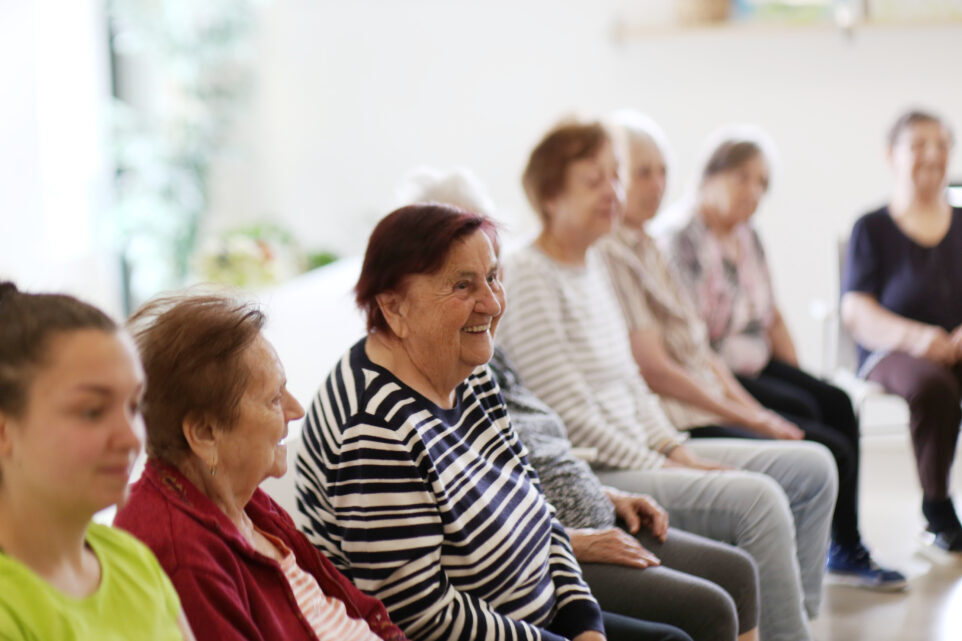 ALZHEIMER HOME Still life
ALZHEIMER HOME
ALZHEIMER HOME is a unique project of linking cutting-edge health and social services in the care of patients with Alzheimer's disease and other types of dementia. Homes across the country are for clients who need the help of another person 24 hours a day, 365 days a year. The mission of ALZHEIMER HOME is to provide comprehensive and individualized residential social services. The professional staff supports the clients' self-sufficiency and active lifestyle, respects their individual habits and preserves their rights and human dignity.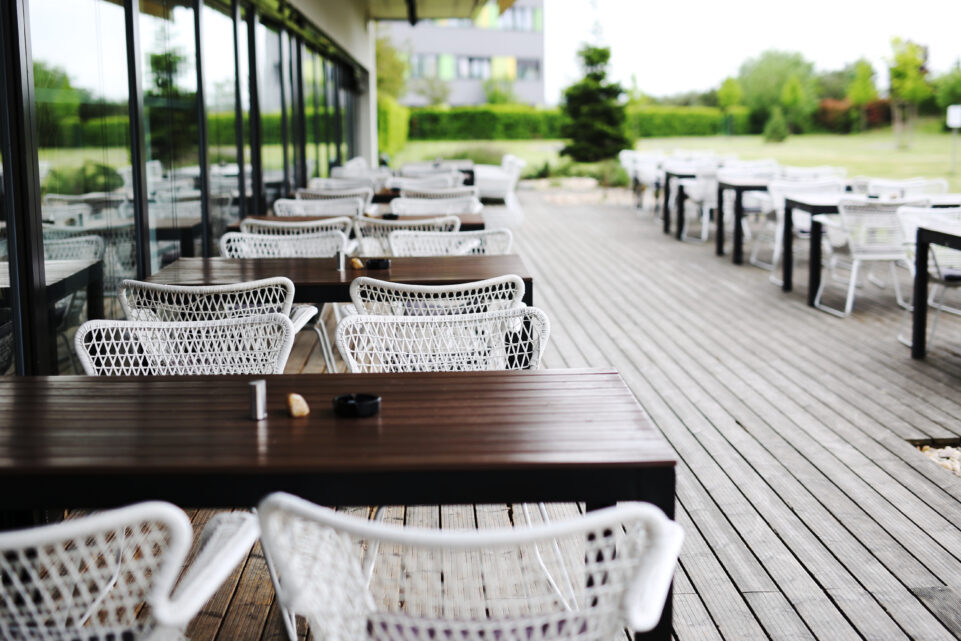 ALZHEIMER HOME STILL LIFE
ALZHEIMER HOME Zátiší je součástí moderního areálu REZIDENCE Zátiší, který současně poskytuje rezidenční bydlení pro seniory a řadu kvalitních služeb pro jeho obyvatele a návštěvníky. Součástí komplexu jsou ordinace všeobecného praktického lékaře, ambulantních specialistů, kavárna s restaurací, dětský koutek, knihovna, rozlehlé atrium a soukromý park o rozloze 8 000 m².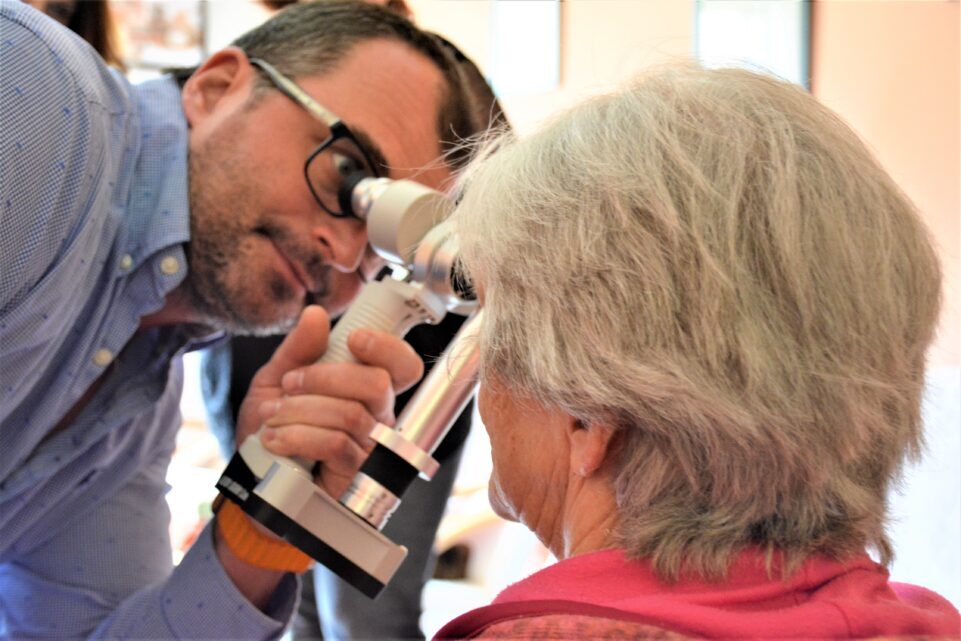 Healthcare
Our clients are provided with quality health services covering basic specialties that help to optimally diagnose and treat all common health problems and prevent them. There is a well-equipped medical department. Wherever possible and practical, clients are thus provided with examinations and outpatient treatment directly at the facility. Our collaborators are top specialists in general practice, psychiatry or other fields. We have a sophisticated system of medical visits and regular preventive checks of the mental and physical condition of our clients. Thanks to this, we are able to catch any change in health status and immediately adjust the medical, nursing and dietary regimen.
ALZHEIMER HOME is part of the Penta Hospitals group. Penta Hospitals operates a network of hospitals and specialist outpatient clinics in the Czech Republic and it is our natural intention to offer our clients and families better and more comprehensive healthcare services in the future with this unique combination. It is for this reason that Ambulance Penta s.r.o. (from the Penta Hospitals group) is gradually becoming a new healthcare provider in our facilities in the field of general general practice and in selected areas of specialised outpatient care.
Complete equipment of all rooms
Our clients are accommodated in a pleasant home environment in single, double and triple rooms of various categories with private bathroom. All rooms are fully equipped, yet we offer the possibility of their own retrofitting. There are spacious lounge and therapy rooms with a dining room. The facility includes an enclosed park for outdoor walks and relaxation. The whole area is fully wheelchair accessible.
The RESTAURANT CAFE is also an integral part of the centre, where we offer a quiet seating area and delicious, affordable specialties and desserts.
ALZHEIMER HOME STILL LIFE
Capacity of the home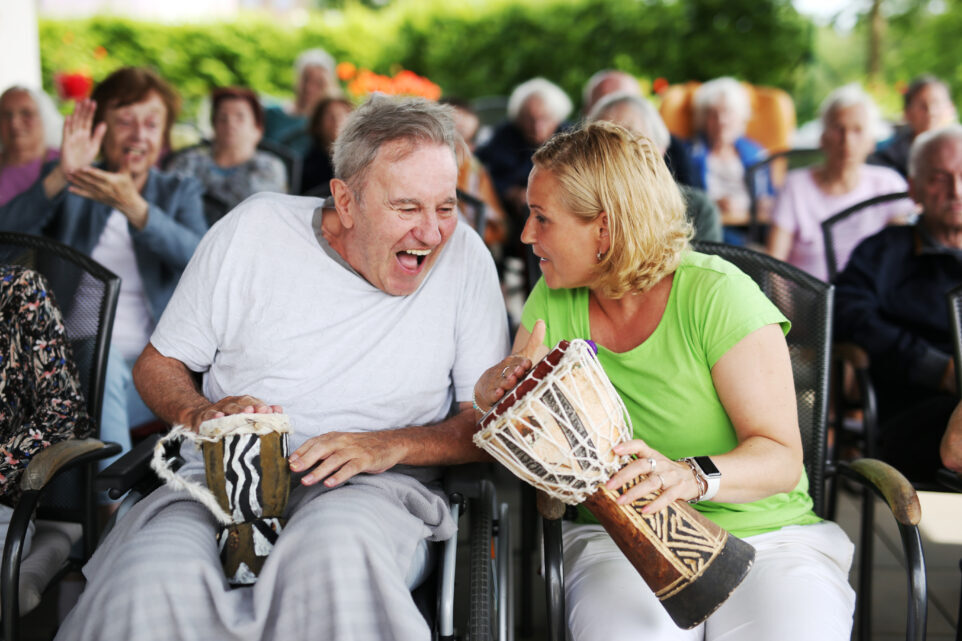 Activation activities
Being active is important at any age. We engage our clients daily in a range of activities that are tailored to each individual. Knowing our clients' habits, interests and personal needs helps us to tailor a mix of activities to make their day enjoyable and enjoyable.
The cornerstones of the activation activities are reminiscence therapy, memory training and music therapy. Specially equipped rooms are also used for activation.
We are also often visited by children, for example from a nearby kindergarten. They always prepare an interesting program for our clients.
We also have a bus available, so we can go on a trip outside of Prague, which we always enjoy very much.
ALZHEIMER HOME Still life
References
Hello, I would like to thank you for the attitude and care you give to the sick, especially to my dad who found a home here for 2,5 years a real home today he went to heaven and I think with all respect, thank you again for a dignified departure that would not have been in my power. Thank YOU. Zátiší Kunratice - the care and love there is really not lacking, friendly staff, contact with family in short everything. It is not an easy job, even in terms of psyche. He was always spoiled like a baby, thank you again. June 2022

Dear Director, once again we would like to thank you for the exemplary care given to our mother not only during her long-term stay, but especially in the last phase of her life. The nurses on the ward deserve special recognition for their exemplary empathetic approach to a dying person. I would also like to mention the social worker, Mrs Jitka Křížová, who always tried to help us immediately when we turned to her. Thank you and we wish you every success in your difficult work. Kind regards Věra Pavlíčková and Alena Tůmová

Věra Pavlíčková and Alena Tůmová

Dear Headmistress, I would like to thank you for the care you provided to my mother. Her situation has improved both mentally and medically during her stay in your facility. I would therefore like to thank all the staff at ALZHEIMER HOME who took good care of her. A special thanks to the activation workers and all the staff who improved the quality of my mother's stay in your facility with their personal approach. I appreciate their work very much. Sincerely

M.H.

Dear Director, I would like to thank you for taking care of my mother. Under your leadership and the guidance of head nurse Radka Droběnová, you do a qualified, difficult and responsible job in caring for the sick elderly. Your team of all the staff at AH Zátiší - nurses, caregivers, activation workers, social workers and others deserve our thanks and respect for the work they do. The approach to the client here is professional, kind, empathetic and accommodating. Any health problem is dealt with immediately. Unfortunately, I have a comparison at the moment with the care of my mother in the hospital and here at AH Zátiší. I can't compare it very well. My mom is coming off a successful surgery, but the care from the hospital is worse. I am very happy and grateful that the head nurse, Mrs. Droběnová, was very interested in returning Mom back to the care of AH Zátiší as soon as possible (which she did) and she is again being cared for and treated in an understanding environment. Thank you again to everyone at AH Zátiší who is involved in her care. Sincerely

D.H.

Hello Director, I am glad that my wife is in your facility because "Here the world is still normal". I would also like to thank all your staff ("from the cleaner to the director") for the way you take care of your clients. I believe that your facility is a leader among social service providers and I promote you everywhere. I wish you a good day and look forward to seeing you at the event.

J.Z.
ALZHEIMER HOME Still life
Video
ALZHEIMER HOME Still life
Virtual tour
ALZHEIMER HOME Still life
How to become a client
ALZHEIMER HOME Still life
Urešova 1757, 148 00 Prague 4 - Kunratice
+420 604 366 496
ALZHEIMER HOME Still life
Documents
Important documents to download.
ALZHEIMER HOME Still life
Contact
ALZHEIMER HOME Still life
Contacts - nurses' station
ALZHEIMER HOME Still life
Where to find us