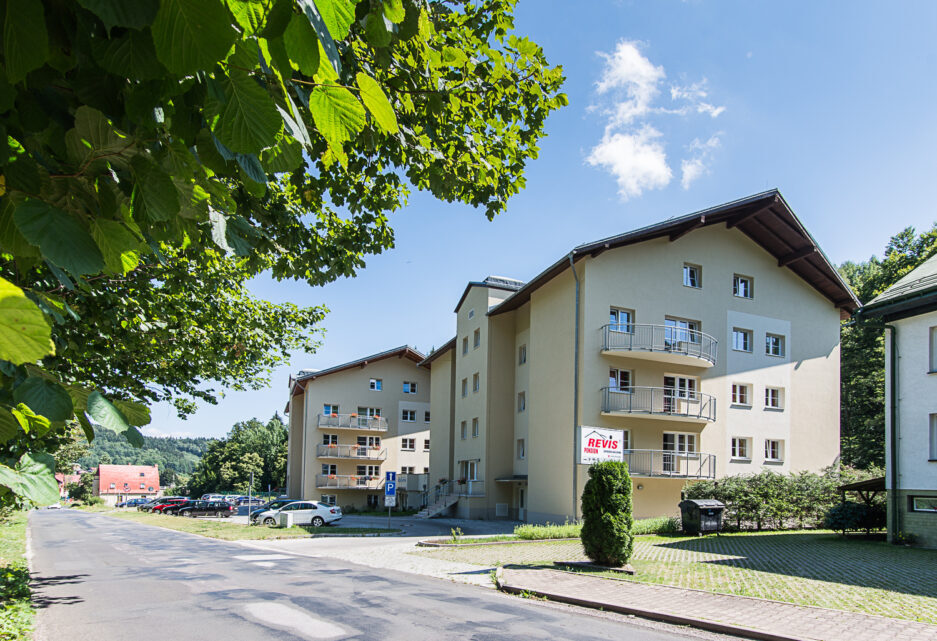 ALZHEIMER HOME Svoboda nad Úpou
ALZHEIMER HOME
ALZHEIMER HOME is a unique project of linking cutting-edge health and social services in the care of patients with Alzheimer's disease and other types of dementia. Homes across the country are for clients who need the help of another person 24 hours a day, 365 days a year. The mission of ALZHEIMER HOME is to provide comprehensive and individualized residential social services. The professional staff supports the clients' self-sufficiency and active lifestyle, respects their individual habits and preserves their rights and human dignity.
About home
ALZHEIMER HOME Svoboda nad Úpou is located in the quiet mountain environment of Svoboda nad Úpou in the Trutnov district in the Hradec Králové Region. Clients have at their disposal an entrance hall with a sitting area and a library, a spacious dining room, social and activity rooms and a relaxation room. The facility includes a garden with seating right in the picturesque surroundings of the Janský Brook.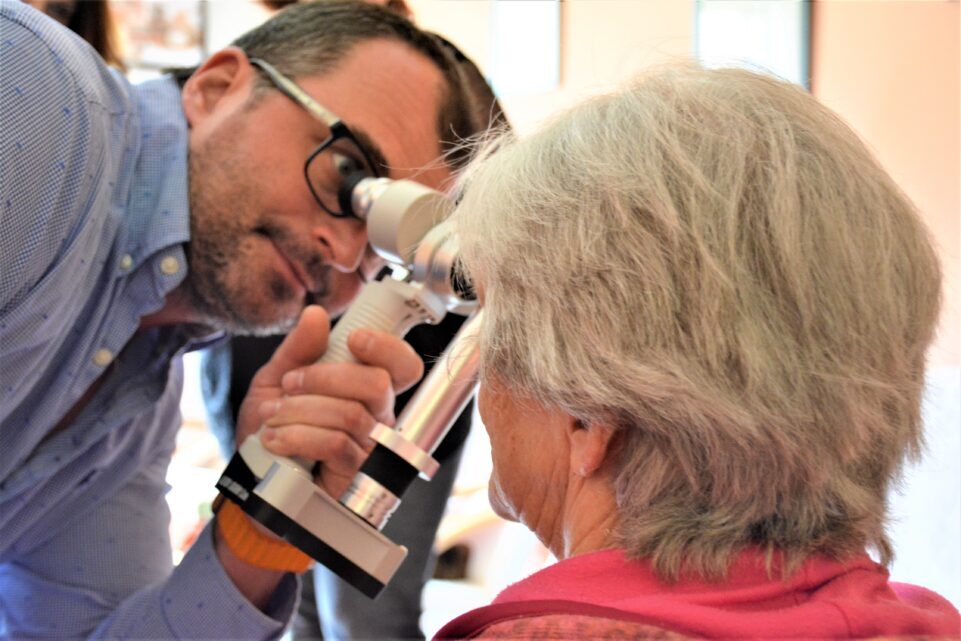 Healthcare
Our clients are provided with quality health services covering basic specialties that help to optimally diagnose and treat all common health problems and prevent them. There is a well-equipped medical department. Wherever possible and practical, clients are thus provided with examinations and outpatient treatment directly at the facility. Our collaborators are top specialists in general practice, psychiatry or other fields. We have a sophisticated system of medical visits and regular preventive checks of the mental and physical condition of our clients. Thanks to this, we are able to catch any change in health status and immediately adjust the medical, nursing and dietary regimen.
ALZHEIMER HOME is part of the Penta Hospitals group. Penta Hospitals operates a network of hospitals and specialist outpatient clinics in the Czech Republic and it is our natural intention to offer our clients and families better and more comprehensive healthcare services in the future with this unique combination. It is for this reason that Ambulance Penta s.r.o. (from the Penta Hospitals group) is gradually becoming a new healthcare provider in our facilities in the field of general general practice and in selected areas of specialised outpatient care.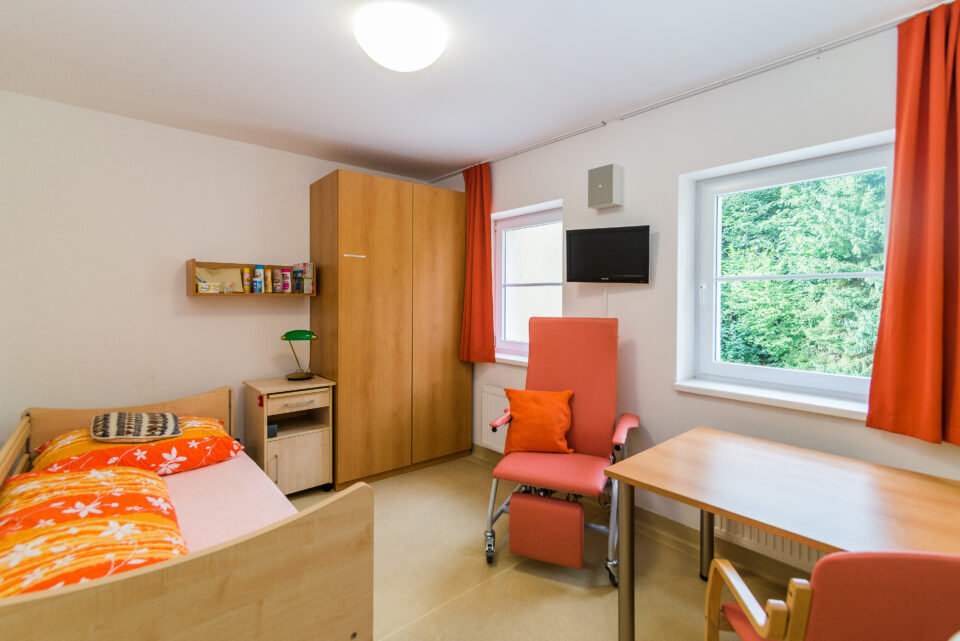 Complete equipment of all rooms
Our clients are accommodated in a pleasant home-like environment in single to quadruple rooms with private bathroom. All rooms are fully equipped, yet we offer the possibility of their own retrofitting. The whole area is fully wheelchair accessible.
The capacity of our facility ALZHEIMER HOME Svoboda nad Úpou is 118 beds.
Activation activities
Being active is important at any age. We engage our clients daily in a range of activities that are tailored to each individual. Knowing our clients' habits, interests and personal needs helps us to tailor a mix of activities to make their day enjoyable and enjoyable.
The cornerstones of the activation activities are reminiscence therapy, memory training and music therapy.
ALZHEIMER HOME Svoboda nad Úpou
Virtual tour
ALZHEIMER HOME Svoboda nad Úpou
How to become a client
ALZHEIMER HOME Svoboda nad Úpou
Lázeňská 317 and 319, 542 24 Svoboda nad Úpou
+420 737 810 315 (negotiations with interested parties)
ALZHEIMER HOME Svoboda nad Úpou
References
Dear employees, greetings from Broumov. We would like to thank you all for your help and care for our mother. We have a great admiration and thanks for your hard work.

E. and D.

Dear Director, I would like to thank all the employees I have met in your office. I can't fault anything, only praise. Dealing with you and with anyone from the Svoboda facility has always been pleasant and conflict-free. I appreciate the patience of the caregivers and medical staff and I bow to them.

M.S.

Thank you so much for your words in this difficult situation for us. It is very hard for me to cope with the illness that has affected my dad. Thank you again for your support and help.

D.M.

Madam Director, thank you for inviting me. I think the concert was really good, the weather was good too. My admiration goes to the whole staff of the home, it must have been difficult to organize and prepare everything. If I may ask you to thank the whole staff from me. In perfect respect for your work, V.P.

V.P.

Děkujeme Vám všem za péči, kterou jste naší tetě dávali. Byli jsme s vaším zařízením vždy spokojeni. I když nemoc postupovala a teta měla i jiné zdravotní problémy, nikdy jsme nelitovali, že jsme jí vybrali právě toto zařízení.

V.P.
ALZHEIMER HOME Svoboda nad Úpou
Documents
Important documents to download.
ALZHEIMER HOME Svoboda nad Úpou
Newsletter
ALZHEIMER HOME Svoboda nad Úpou
Contact
ALZHEIMER HOME Svoboda nad Úpou
Contact - nurses' station
ALZHEIMER HOME Svoboda nad Úpou
Where to find us